Controlled Shelter Belt Topping
Tree Control offers industry-leading tree topping and shelter belt topping services. With the help of our specialised machinery reaching a staggering 30 metres we can work on topping even the tallest trees, bringing them down to the standard shelter trimming height fully under control.
Specialised Machinery
With our skilled team and advanced machinery, we can top shelter trees of any height with ease. We dare to go where others simply can't reach.
Controlled Tree Topping
Our specialised machinery allows for total tree removal in a safe, completely controlled manner. We can easily work around any valuable structures or assets without any need for concern.
Efficient Cleanup
Our professional team prides itself on clearing the work area completely, leaving it neat and tidy when the job is done.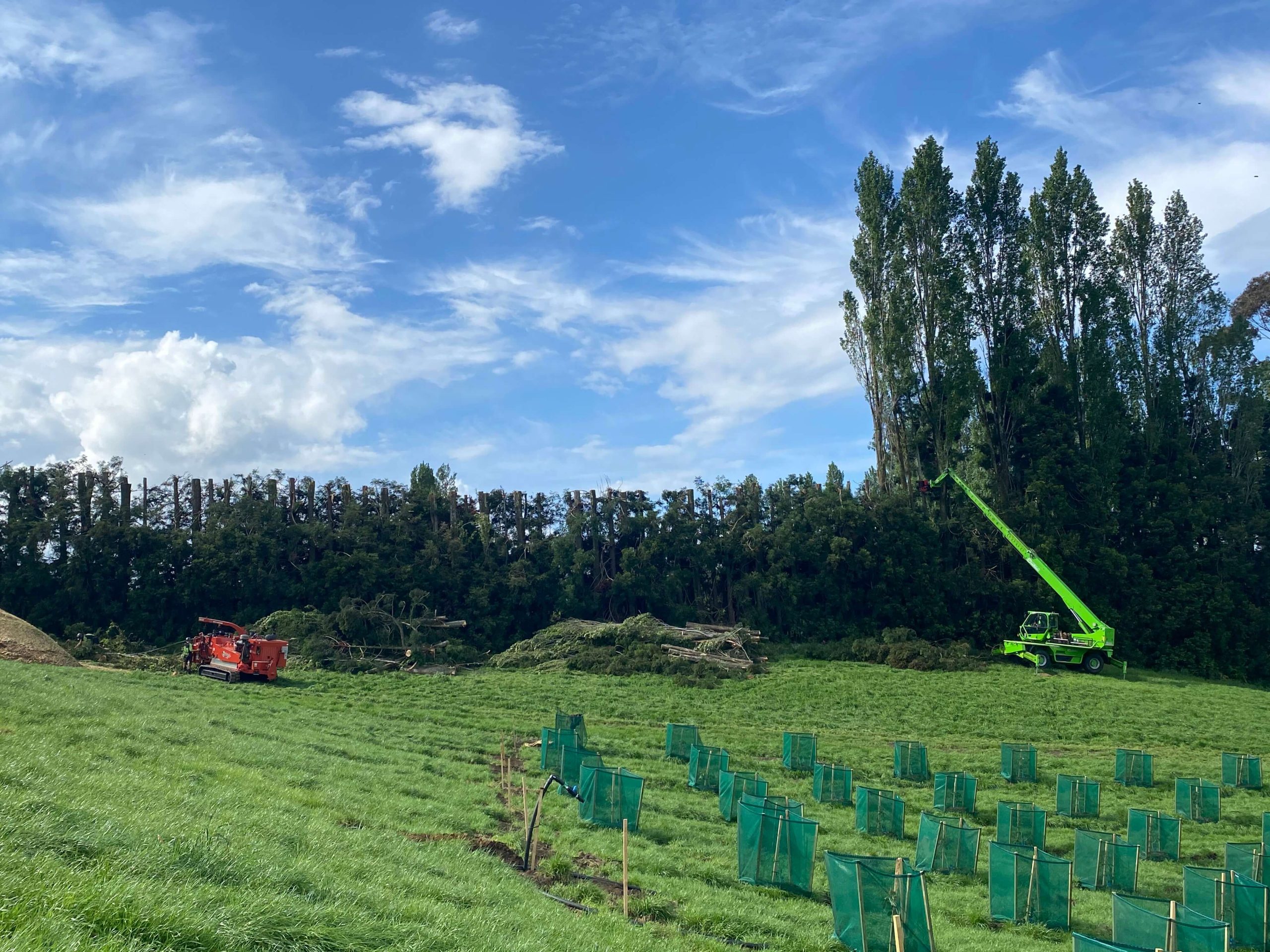 FIRST-CLASS, RELIABLE TREE TOPPING SERVICES
Without proper shelterbelt maintenance, trees can quickly reach unmanageable heights. An out of control shelterbelt can block out sunlight for your orchard, cause damage to your orchard structure, be a health and safety issue for workers or restrict an otherwise picturesque view. At Tree Control, we ensure that each member of our team is well trained and experienced in safe tree removal. We take extra care to keep your property safe while we work and are able to work on tall trees and small spaces without any risk of damaging any buildings or assets.

CONTROLLED TREE TOPPING AND TOTAL TREE REMOVAL SERVICES
At Tree Control, we provide unique and efficient tree and shelterbelt management services to our clients.
NEED TREE TOPPING AND SHELTERBELT REMOVAL?
At Tree Control, we are experts at shelter belt maintenance, tree topping and orchard tree services. With our expertise, we know just how important it is for orchards to have shelterbelts at the standard height in order for enough sunlight to shine down on the fruit. We even offer full tree chipping services, so no tops or removed trees go to waste. They can be turned into quality chips or mulch to spread over your orchard or garden.